One of the challenges to documenting my Darnold ancestors  in the 1800s and earlier is that everyone seems to have just spelled names however they heard them. So there are many variations, all for the same family group. Take my 4th great grandfather Rice, for instance. I've found him as Darnel, Darnal, Darnell, Donald and even Daniel. Even his siblings have variations within the same documents!  By the time the name reached me, it's now Darnold for my direct line.  Having lived in as many places as I have, I can easily hear the pronunciations of Darnell with varied accents.
Anyway, however it's spelled or transcribed, there are lots of Darnell's in Orange County, Virginia in the 1800's.   But back to Rice.
Rice C Darnell is a very tricky man to hunt down.  Rice is the son of Moses Darnell and Frances Clarkson, born in about 1784 in Orange County, VA.  He married Mary "Polly" Ahart on Dec 25, 1804.   I suspect his middle name is Clarkson, following the tradition of naming first sons with the mother's maiden name, but that's just my hunch at this point.
Today I found muster cards and a pension record for him! There is just something about finding images of the actual paper that makes my heart sing.

Rice C Darnel War of 1812 Pension Record

 But now there is another rabbit hole to explore.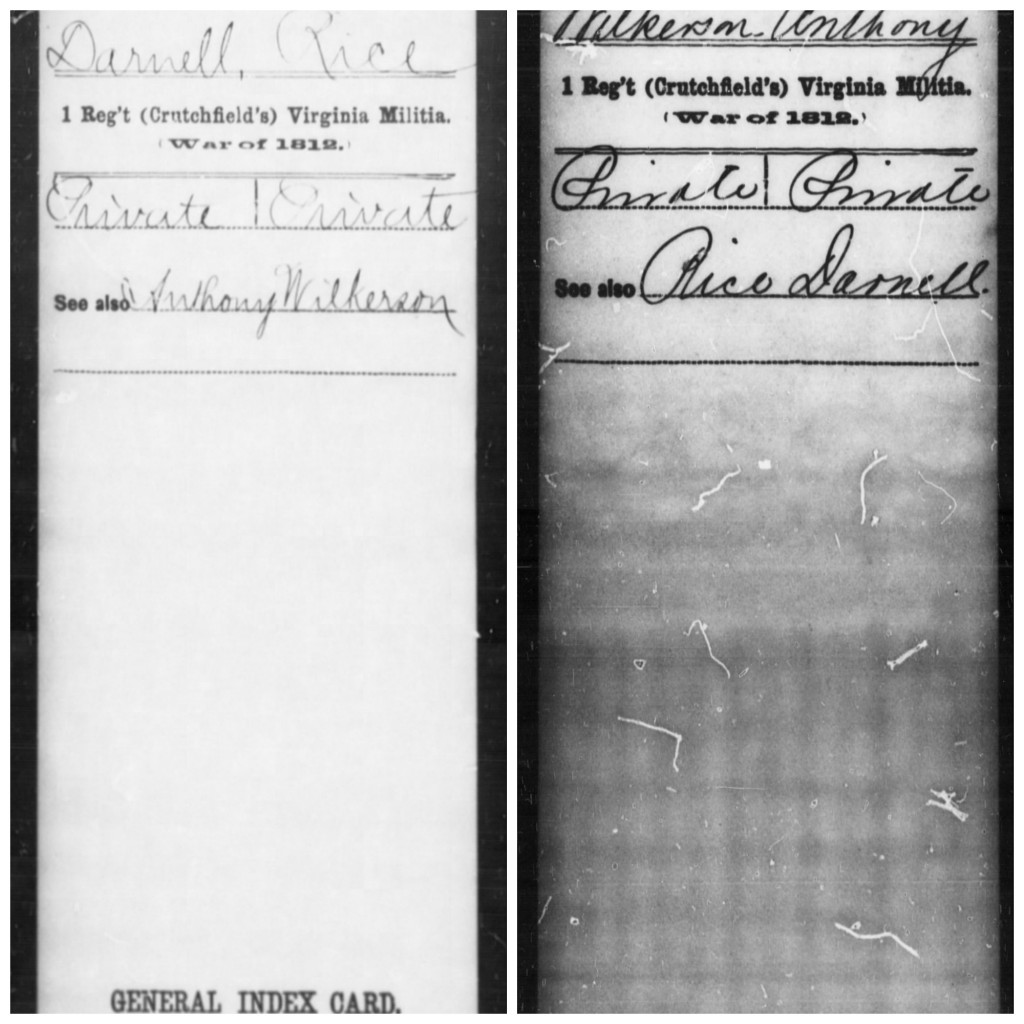 Who the heck is Anthony Wilkerson?  Is Anthony is a hired substitute?